Well, where do I start? This adventure started around Thanksgiving. I stayed with a very nice lady that took really good care of me. She has pigs and let me play. I was so happy.
Mommy decided that I should have a playmate because she saw how happy I was around others like me.
Miss Andrea didn't have any adoptables in her rescue so Mommy emailed Miss slavetofuzzy.
Two weeks later, we were on our way to Atlanta. That car ride is a little long for me but I love adventures so I didn't complain.
We got there and I was surrounded by baby pigs. They ran around me and played. I got really tired so I took a nap.
I played with those little ones for a long time. I also got to hang out with a really cool dude named Indy. We got along until he started to bother me. Then I told him enough.
A little while later, we went downstairs. I met a yellow pig named Latte. We sort of hit it off right away. We played for a long time and then it was time to go.
Mommy and Daddy took us to another place.
We were tired and hungry. We started arguing. Mommy fed us and then we were ok. They disappeared for a little while.
While they were gone, Latte and I got into a little fight. We are the best of friends now but then, I wasn't so sure.
Now I walk around the cage all of the time, purring and trying to snuggle with her.
Here are a couple of pictures of our adventure.
Mom made our cage bigger today.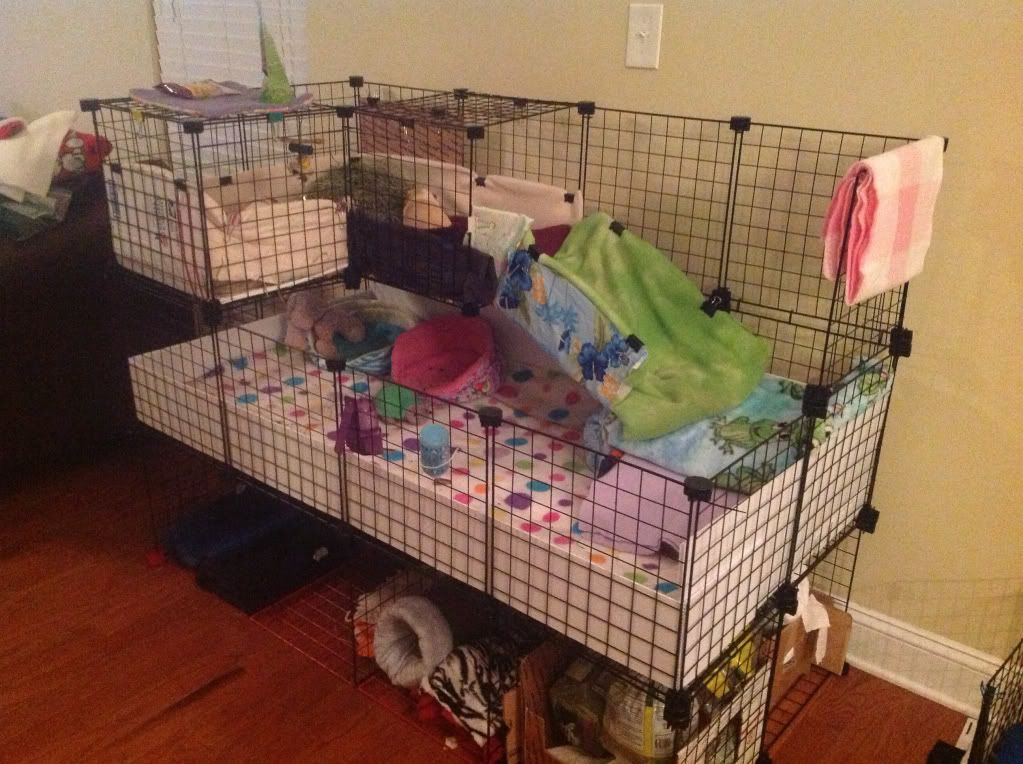 Here is Latte and me. She is the yellow one. We were eating hay. (P.S. Latte thought our cage was the Willy Wonka candy factory. If there was cardboard, she chewed it.)