Hello everyone!
From a different chronicle you may remember my piggy Sunshine.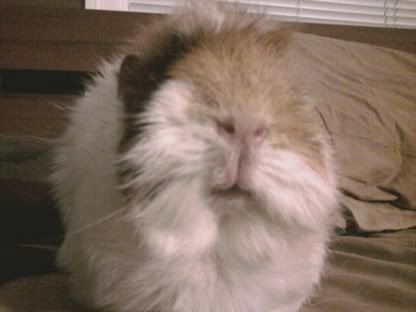 She was adopted from a rescue nearby and became best friends with my pig Lucy
Lucy passed over the rainbow bridge not too long ago and that left both Sunshine and her daddy feeling very lonely. During the nearly impossible search to find another female pig, Sunshine got lots of extra lap time with daddy and ate her veggie dinner every night with him.
She was still lonely though but finalllllly we were able to track down a new friend. Meet Lola!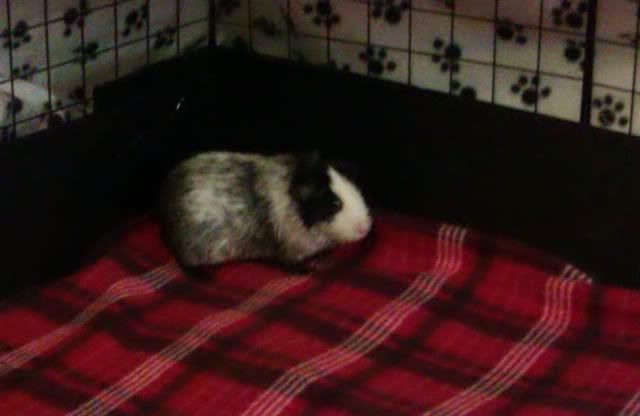 Daddy was prepared for a possible rough introduction but to my surprise the girls got along great. Very little rumbling and just a whole lot of piggy talk back and forth.
By the end of the intro they were already sharing their pellets with no bickering at all!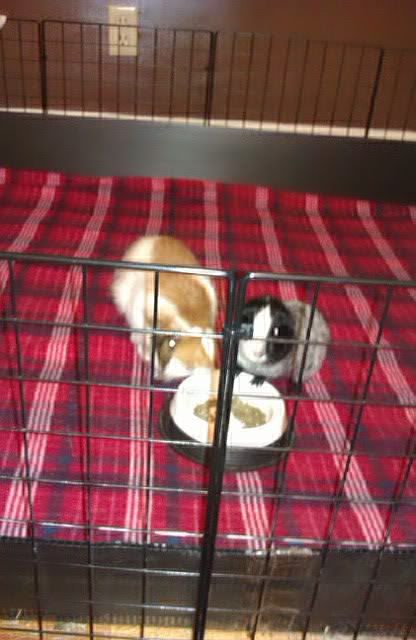 Lola was quite shy at first around her new daddy but boy does that vanish quickly when she knows veggies are nearby! They have been together 3 days now and things could not be going any better. Sunshine has her happy personality back and Lola is quickly warming up to daddy.
I think these two are made for each other. Stay tuned for more from these two cuties.